MEET OUR TEAM

Dr. Sharda Narinesingh - Specialist Plastic Surgeon
MBBS, MRCS(Ed), PgDipAes(Distinction), MSc Aesthetic Surgery

Dr. Narinesingh is the clinical director and specialist at CALI. After she obtained her medical degree from UWI, Trinidad in 1999 she completed her surgical degree in the UK in 2005. She then became a Member of the Royal College of Surgeons of Edinburgh. Following this she trained in plastic and reconstructive surgery at University hospitals in Birmingham, Newcastle, Manchester and Glasgow. She returned to Trinidad in 2010 and completed a Master of Science degree in Aesthetic Surgery in 2013. Her specialty interests include the use of lasers for aesthetic purposes and she has UK experience in this field. She has done presentations and published journal articles on the use of lasers for cutaneous applications. She is also certified to use the Palomar Starlux and SlimLipo laser systems. The laser treatments include permanent hair removal, scar removal, dark marks (a type of scar), stretch mark removal, wrinkle removal and skin rejuvenation. Her other professional memberships include the General Medical Council(UK) and the Caribbean Association of Plastic, Reconstructive and Aesthetic Surgery and the Trinidad & Tobago Medical Association.

Dr. Narinesingh is fully trained in advanced Botox. dermal fillers and platelet-rich plasma. This training was done in both Florida, USA and London, UK. She is also experienced in a range of plastic surgery and cosmetic procedures including laser liposuction, tummy tuck, breast reduction, breast uplift, gynecomastia reduction, split earlobe revision, scar revision, keloid treatments, surgical mole removal and much more.

© 2012 Caribbean Aesthetic and Laser Institute











Miss Brittni Charles - Laser Aesthetician

Brittni Charles, our certified Aesthetician, is also US board certified as a Laser Technician. She graduated from Pivot Point Academy, Trinidad then went on to further her studies and specialise in the field of medical aesthetics mostly focusing on laser and IPL. She attained extensive knowledge and experience in laser and IPL modalities whilst studying abroad in Dallas, Texas at the National Laser Institute - one of the USA's leading training centres for laser applications. Brittni also is highly skilled in all of our spa services: eyebrow microblading, eyelash extensions, manicures, pedicures and waxing.

Brittni is fully dedicated to the CALI team philosophy, which is to achieve the best results for our patients by combining the latest aesthetic techniques with the most recent innovations in laser technology.



Email: info@cali-tt.com

868-396-5601


"Like us" on Facebook
CLICK HERE!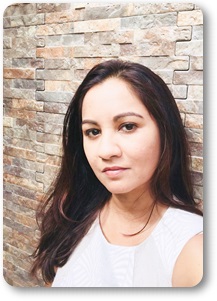 Ms Roann Coker - Administrative Assistant

"My goal is to provide a level of comfort, support, and education to all of our patients. I'm the first person you will see when you visit our office, and I am serious about my responsibility to make sure you have a pleasant experience"

Our administrative assistant combines her positive, friendly attitude with a professional and efficient demeanor providing the highest standards of customer service with a smile. She is responsible for overseeing the daily office functions, but her real passion is making sure that every patient is happy. Roann enjoys talking with our patients and making them feel comfortable. She and the rest of the CALI team strive to maintain a warm, friendly and relaxed environment. Her talent for connecting with our patients at a personal level makes Roann ideal for her role at CALI.


Roann comes from a strong hospitality background both locally and internationally. She has excellent listening skills and will try her best to assist with any queries you may have. Whether you are calling for information or scheduling an appointment, Roann will certainly be happy to assist. Despite the high volume of calls she receives daily you can be assured that Roann will return your call once a message with contact information is left for her.