Email: info@cali-tt.com

868-396-5601




© 2012 Caribbean Aesthetic and Laser Institute











EYEBROW MICROBLADING
SPA SERVICES

Treat yourself @ CALI:




| | |
| --- | --- |
| O | EYEBROW MICROBLADING |
| O | LASH EXTENSIONS |
| O | MANICURES |
| O | PEDICURES |
| O | WAXING |

BEFORE
AFTER
BEFORE
AFTER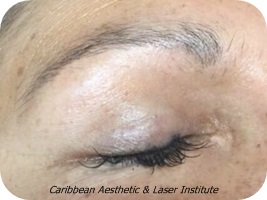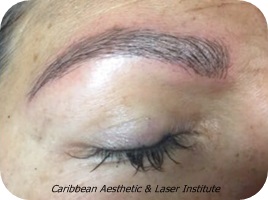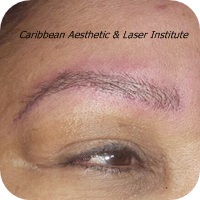 Brief Overview - Eyebrow Microblading
Microblading is a form of cosmetic eyebrow tattooing which uses a handheld tool with ultra-fine needles together with pigment. The pigment is selected based on the clients existing brow colour. The microblade technician gently etches each hair-like stroke into the skin. These fine strokes blend in with the clients existing eyebrow hair, thus yielding a soft, and incredibly natural look. The pigments used are iron oxide based which are harmless and perfectly safe for all skin types. It is for anyone who simply wants to enhance the look of their brows, reconstruct a new shape, fill in sparse areas within the brow or totally recreate a lost brow.







How Long Does Eyebrow Microblading Last?
Microblading is semi-permanent. It typically lasts 1-3 years depending on your skin type (oily, normal, dry), sun exposure, and skin care products. For example, the use of exfoliants and alpha/beta hydroxy acid products can make strokes fade a lot faster. After the initial procedure, a touch up is required in 4-6 weeks time. This is because after the first process, the pigment could fade up to 40-50% after the brow has healed and all the mild scabbing has gone. This touch up is absolutely required to perfect the brow - whether to retouch old strokes, add more strokes, or fix the colour/ shape.




EYELASH EXTENSIONS

Enhance your natural lash length and thickness. Get the lashes you long for, the lashes you deserve!

This is done by placing a light weight extension onto your natural lash, enhancing length, thickness,and fullness of your own natural lashes. They last around 2-3 weeks after which a fill will be required.
Throw away that mascara and call us today to book! No consultation required.
We offer Classic and Hybrid sets. The Hybrid set is a combination of both classic and volume to give a more textured look.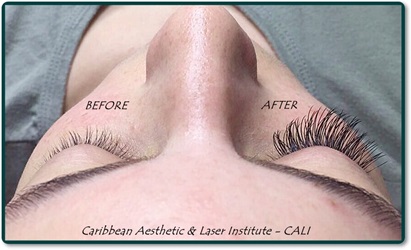 Our 100% gel formula in a bottle strengthens nails with mega-shine and color that lasts and lasts. TruGel is strong like a traditional gel and brushes on easily like a polish. As an added bonus, it protects natural nails leaving them healthier and stronger. It also takes little time to remove the gel without drilling or filing… a 10-minute soak-off does the trick!


Benefits of TruGel Mani & Pedi