Brief Overview


© 2012 Caribbean Aesthetic and Laser Institute











WHAT IS A CLEFT LIP?
Cleft lip is a separation in one or both sides of the lip that is present at birth. This opening can be on just one side of the face, called a unilateral cleft, or on both sides of the face, known as a bilateral cleft lip. During the development of the baby inside the mother, the right and left sides of the face and the roof of the mouth join together or "fuse." If this process does not occur correctly, a cleft in the lip may occur.

WHEN IS THE CLEFT LIP REPAIRED?
The cleft lip usually is corrected between 3 to 6 months of age. The exact timing of the repair depends on the baby's health as determined by the doctor who does the surgery.

WILL BABY'S TEETH GROW PROPERLY?
If the cleft affects only the lip, the teeth will probably not be affected. If the cleft affects the gums where teeth grow, however, the care of dental specialists will probably be needed.

WILL BABY HAVE TROUBLE LEARNING TO TALK?
If the cleft affects only the lip, speech problems are unlikely.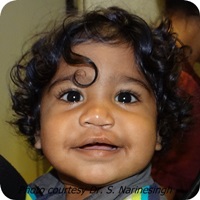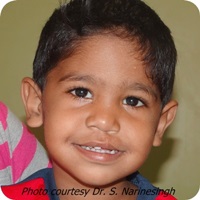 Email: info@cali-tt.com

868-396-5601


"Like us" on Facebook
CLICK HERE!