SKIN REJUVENATION AND MELASMA TREATMENT
Brief Overview
The Aesthetic & Laser Institute offers the fractional laser, Palomar Starlux 1540, a revolutionary technology which offers a break-though in skin rejuvenation without the risks of surgery. The fractional laser is for adults who are beginning to see the effects of ageing and sun exposure. With age, skin not only loses its laxity and begins to wrinkle, but also appears pigmented and has a uneven skin tone and texture. For sun lovers, smokers and alcohol consumers, ageing effects are more rapid. This treatment effectively, efficiently and safely minimises the appearance of solar bronzing and wrinkles whilst improving the overall skin texture.


External signs of ageing include sun spots, uneven skin tone and wrinkles. Deep to the skin, loss of collagen contributes to wrinkles and skin sagging. The skin is given nutritional support, plumping, elasticity and moisture from collagen, resulting in firmness and skin tightening. Ultraviolet radiation from the sun, dietary toxins, and unhealthy habits such as smoking and consuming alcohol are all contributors of collagen breakdown. This loss can be alleviated with fractional laser, a method that removes dead skin cells and stimulates the dermal layer of skin to produce new collagen and remodel the collagen that is already there. These changes are permanent.





Benefits of Fractional Laser Skin Rejuvenation
What to Expect During the Treatment
The fractional laser treatment can take between 10- 30 minutes, depending on the surface area being targeted. Clients are given a consultation where our qualified specialist will prescribe a treatment course to suit individual skin concerns. The treatment involves simply lying on a comfortable bed while the fractional laser is calibrated with depth and density settings. The skin is cleansed and in some cases, a local anaesthetic cream is applied. During the treatment, a prickling sensation can be felt as skin is removed with short, precise and concentrated pulsating beams of light. These micro beams penetrate well below the surface layer of skin and in the epidermal layer, effectively eliminating deep pigmentation, scarring, acne and other skin concerns. Immediately after the treatment, redness and swelling may occur which will subside within 24 hours.

What to Expect After the Treatment
After treatment, a pinkish or reddish tone can be anticipated as well as a slightly sunburnt sensation for approximately 1 to 2 days. You can carry on with your daily activities immediately after the treatment. However it is important to avoid significant sun exposure.







Email: info@cali-tt.com

868-396-5601




About Sun-Damage and Ageing Skin
| | |
| --- | --- |
| O | Tightens skin and improves skin tone |
| O | Minimises the appearance of saggy skin |
| O | Permanently removes suns spots |
| O | Rejuvenates the treated areas |
| O | Gradual natural looking improvement |
| O | Also useful for melasma |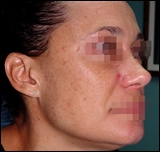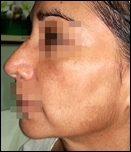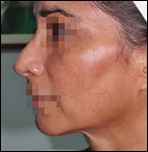 © 2012 Caribbean Aesthetic and Laser Institute