LASER HAIR REMOVAL
Brief Overview
Unwanted hair can be a problem for both men and women. Nine times out of ten, excess body or facial hair is the result of hereditary factors. Puberty can bring the onset of unwanted hair, while menopause, age or pregnancy can exacerbate the condition. Either way, it is now possible to conveniently achieve the ease, beauty and confidence of smooth, hair free skin through The Aesthetic & Laser Institute's customised hair removal treatment program.

At the Caribbean Aesthetic & Laser Institute, we ensure our client's total satisfaction by using the world's most state of the art, medical-grade lasers. The Palomar Starlux Laser provides safe, superior and long term results on all body parts and skin types.




About Hair
Hair does not come in any one size or type. Follicles in different parts of the body produce differing types of hair. As a result, hair may grow in thick bushy patches or long thin strands. Hair is also produced in follicles that can be found at different depths and densities, each of which may be growing in one of three stages of growth at any given time




Permanent Laser Hair Removal
At the Caribbean Aesthetic & Laser Institute, the PALOMAR StarLux Laser Hair Removal technologies ensure our clients are given the best option for light-based treatment of unwanted hair. A smooth finish is achieved without causing skin or tissue damage. The laser hair removal technologies also feature a dynamic cooling device to ensure hair is treated quickly, comfortably and effectively.

The versatility of these aesthetic laser hair removal technologies allow our doctors to tailor a personal treatment program for your skin and hair colour, texture and desired treatment area. Using these laser hair removal technologies, clients achieve an 85-99% hair reduction within approximately 2-6 treatment sessions, scheduled at approximately 4-6 weeks apart.



Benefits of Laser Hair Removal
The latest technology
Minimal Downtime
Hair reduction of 85-99% in two to six treatments
Quick procedure
Qualified medical doctor conducting the procedure



What to expect of the treatment
The laser hair removal treatment is non invasive and pain free, with treatments taking only 5-30 minutes on average. Clients simply lie on a comfortable bed while the laser is applied to the affected area. Once the treatment session is over, clients can return to their daily routine. This means no downtime or inconvenience.

Before each session begins, laser hair removal system settings are computer-customised according to skin colour and type and the area of the body being treated. Treatment begins by shaving or trimming away any hair above the surface. Next, lotion is spread over the treatment area, helping keep the skin cool whilst focusing the light treatment. Patients wear special eyewear to protect the eyes from the bright light. The device handpiece is moved over the treatment area, while light-based energy is emitted in highly controlled flashes or pulses. This heats up the hair, significantly damaging the regrowth potential of the follicle. As part of the laser hair removal process, hair that is hidden under the skin during the treatment, will subsequently fall out over the next week or two.




Results after treatment
The Palomar StarLux technologies are FDA approved in effectively reducing unwanted hair in approximately 2-6 visits. Most clients report permanent hair loss of up to 85-99% whilst remaining hair returns lighter and softer. In achieving optimum results, it is important that a full treatment course is undertaken to ensure all hair follicles are treated in their appropriate phase of growth.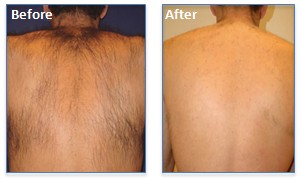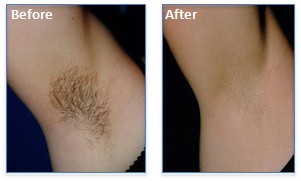 © 2012 Caribbean Aesthetic and Laser Institute












Email: info@cali-tt.com

868-396-5601


"Like us" on Facebook
CLICK HERE!